Phone: 620.290.6779
Email: ARTS@Ammonia-Training.com
Website: www.Ammonia-Training.com
Ammonia Refrigeration Training Solutions (ARTS) is the newest opportunity in ammonia safety, training, and compliance. Established in 2021. Our team is ready to serve your needs and we look forward to assisting in the advancement of ammonia refrigeration systems and help to continue R-717 as the safest and most efficient refrigerant known to man. Our expertise is – teaching people to understand, operate, and implement industrial ammonia refrigeration systems and the management systems around them as well as establishing passion behind this work.
Our Motto: Keep It In The Pipes
Our Mission: Provide the best possible industrial training and services available.
Our Values:

Customer is King
War Room Mentality
Integrity
Leadership
Under Promise and Overdeliver
Loyalty
Kindness
Being Prepared

Our Philosophy:

Change is a way of life, and we should welcome it. We should create and force change and not wait to react to change created by others.
We believe in complete integrity with each other, our customers and our community.
To be successful we must learn from our mistakes.
We must not drift aimlessly and without purpose.
We believe that we all will be the hardest worker in the room. We will lead by example. Requests will only be what we ourselves can do and we will be working side by side the first time it is to be done.
We believe in God who sent his son Jesus Christ, and that for us to be complete people must accept Him by faith.
We remain committed to these truths.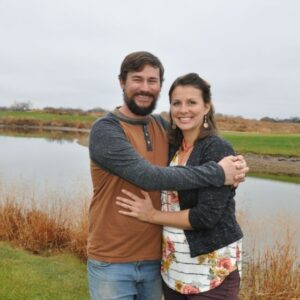 Our courses include the class session, training materials, and certification testing. Successful candidates will attain the associated course certification and/or credentials. Online classes allow participants a year to complete, so the student can work at his/her own pace. Courses and certifications we offer:
• Site Specific Training (Unique to each facility)
• Introduction to NH3 Refrigeration
• R-717 Operator 1
• R-717 Operator 2
• R-717 Operator 3 / Technician One
• R-717 PSM/RMP
• R-717 RAGAGEP
• Machinery Room Requirements for R-717 Systems
• Inspection / Testing / Maintenance for R-717 Systems
• Minimum Safety Requirements for R-717 Systems
• Advanced RETA Refresher
• RETA 1
• RETA 2
• RETA 3
• RETA Industrial CO2 / Cascade
• Ammonia Safety Awareness
• R-717 First Responder – Awareness Level
• and various BootCamps of any of the 2 courses above combined into one session.
ARTS also provides comprehensive OSHA and EPA regulatory compliance services. Our most demanded services include:
• PSM / RMP Compliance Audits
• PSM / RMP Gap Analysis
• RAGAGEP Analysis
• Minimum Safety Requirements for R-717 Systems Analysis
• SOP Reviews, PHA Support, MI evaluations, and more!
Thank you for the opportunity to tell you a little about ARTS. We hope that we can gain your respect and become a solution to your training and compliance needs. If you have any questions, please feel free to give us a call or email us at any time.
Sincerely,
Jeremy Williams
Owner/President
ARTS – Ammonia Refrigeration Training Solutions