Ammonia Refrigeration Technician Job at Streamwood, Illinois
Ammonia Refrigeration Technician
Company Offering Job / City / State
Fresh Express Streamwood, IL
Direct Link to URL for more information on job
https://freshexpress.applicantpro.com/jobs/2957168
Requested Experience / Education
Previous experience with Ammonia Refrigeration Systems. Minimum 2-3 years of experience.
health Benefits, 401k, PTO, and Salary depends on experience.
The Refrigeration Technician is responsible to safely operate, maintain, repair, replace and modify refrigeration equipment, water treatment and distribution system, hydraulic and air compressors with optimal quality and efficiency.
Contact Name / Contact Email Address / Contact Phone Number for more information.
Richard Nieves or Claudia Vivanco rnievesramos@freshexpress.com cvivanco@freshexpress.com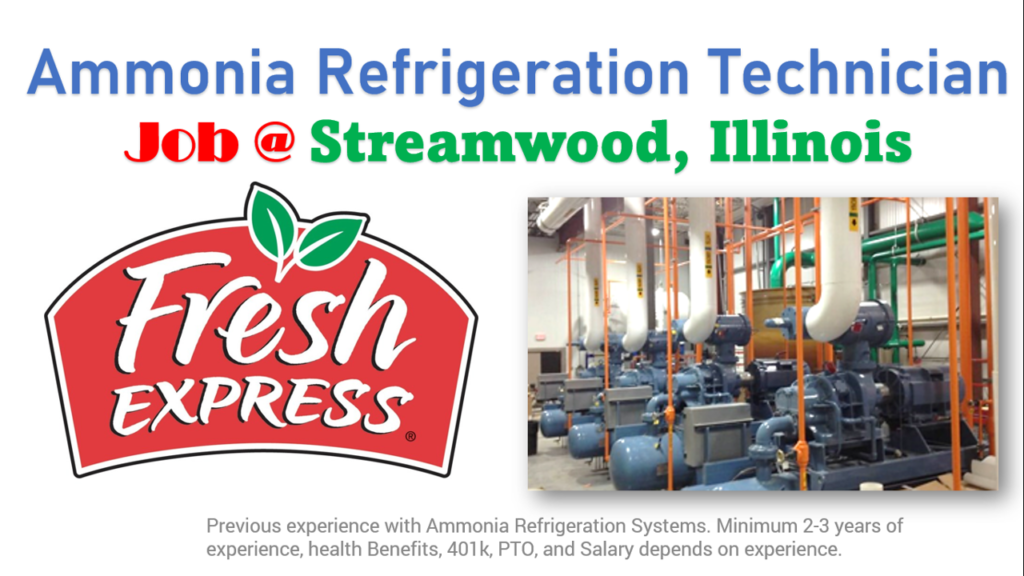 Ammonia Refrigeration Training Solutions – ARTS