ARTS could not do what we do without companies and the good people that work for them. This page is dedicated to them and their services. Trying to find a good NH3 vendor or contractor, then this is the place.
If you would like to be listed on this page and marketed through ARTS then please visit this link
---
ARTS NH3 Preferred Vendors – Platinum

CAMCO Lubricants has been the leading manufacturer and of industrial refrigeration and food grade lubricants for over 30 years. We have been trusted by contractors, distributors, and end users for decades. CAMCO 717 series of ammonia refrigeration oils has been nationally know for years. CAMCO means quality, reliability, performance and efficiency. Discover the CAMCO difference today! 763-205-0828

USPI Fluid & Filtration Programs uniquely combine our expertise and service, our high-quality lubricants, our ultra-fine particulate and water-removing depth filtration systems, and in-depth oil analysis reporting to maximize lubricant and equipment life. USPI programs are proven to reduce downtime, decrease labor & disposal costs, and increase overall reliability. Relationships and service are paramount to the success of our programs.
---
ARTS NH3 Preferred Vendors – Gold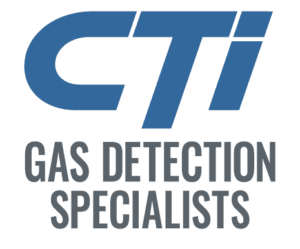 Leading manufacturer of gas detection equipment for industrial facilities. CTI products are manufactured in Columbia, MO and most can be shipped same-day to locations around the world. 866.287.5480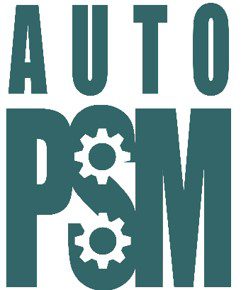 Enabling companies to manage their PSM program "Better, Faster, & Smarter" than other programs available, ease of use from the Technician to the Corporate Management level. 416.630.0171

Nitto is a leading materials manufacturer offering over 13,500 products to industries around the world. Our passion for safety is what led us to develop our line of gas detection tapes, including an ammonia detection tape. These products make for an intuitive addition to leak detection systems. Learn more by visiting our website www.NittoDetectionTape.com or give us a call today at 800-755-8273
Create ANSI/ASME A13.1 compliant ammonia pipe/pipe markers with LabelTac industrial printers and supplies. Lifetime warranty, technical support, and LabelSuite software, Pipe Marking and PSM guides are all free of charge and we are the cost leader for pipe marking printers and supplies. To learn more please visit www.labeltac.com or call us at 1-866-777-1360.

Founded in 1957 Kuhlman Inc. has decades of experience in the industrial refrigeration business, Kuhlman Incorporated is a family-owned establishment currently in the fourth generation. Kuhlman is on the forefront of innovation, for the design, installation, and service of your industrial refrigeration system. We dedicate our experience to our clients with honesty, integrity, and commitment to deliver projects on time and within budget.
---
ARTS NH3 Preferred Vendors – Silver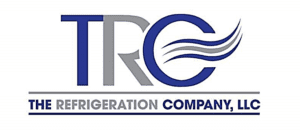 At TRC we area full industrial refrigeration contractors and understand that good service means being responsive. Our highly trained, responsible and dedicated staff are available twenty-four hours a day, seven days a week to ensure your complete satisfaction. TRC is licensed in TX, LA, MS, AL, TN, SC, and FL. Give us a call today at 251.348.8533
Temprite specialized in energy-efficient coalescent and conventional oil separators, oil reservoirs, liquid receivers and refrigerant oil management products for all refrigerants. 630.293.5923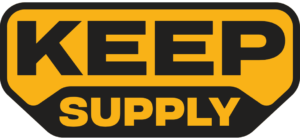 KEEP SUPPLY, formally Industrial Refrigeration Parts is a key player to getting your the parts and service you need; IRP is a respected and resourceful distributor of equipment and parts for the heavy commercial and industrial refrigeration industry. With more than 100,000 parts from dozens of brands, we have the part you need. Shop online 24/7 at irparts.co/arts or call any of our 12+ product specialists at (833) 900-1499.

Tranter heat exchangers share one thing in common—heat transfer through plates instead of tubes. Turbulent flow at low velocity produces high heat transfer efficiency and low fouling. The result…compact units with small heat transfer areas compared to conventional shell and tube exchangers. Plate exchangers conserve both material and labor resources, reducing up-front costs and future operational costs.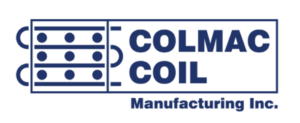 Colmac Coil manufactures new and replacement plate fin heating and cooling coils, dry coolers, air-cooled condensers, and heat pipe air-to-air heat exchangers for the commercial, industrial, and heat transfer markets. Colmac Coil also manufactures A+ Series® Air Coolers, custom evaporators, unit coolers, blast freezers, tube bundles, and hydrocoolers for the Freon, ammonia, and glycol/brine commercial and industrial refrigeration markets.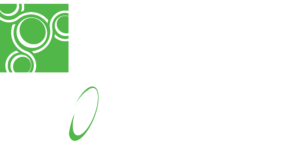 Gamma Graphics Services (GGS) pipe & vessel Non-Destructive Testing (NDT) for ammonia refrigeration provides definitive data for mechanical integrity and meets all PSM and RMP requirements. Trusted by operators, managers and contractors, rapid-scanning technology can test all piping without removing insulation or radiation risk. 847-844-8765
---
ARTS is not an agent of any vendor