The Passion of Ammonia Refrigeration and Hot Gas Defrosts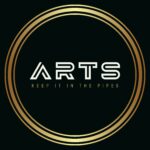 Ammonia Refrigeration is a global impact, and the possibilities are endless. In this episode Jeremy Williams of ARTS and Simon Clarke of ARC share their common passions of ammonia refrigeration and discuss ways to enhance the safety of hot gas defrost systems. Simon has designed and commissioned ammonia engine rooms and heat transfer systems all over the world. Below are just a few of his accomplishments.
Discussions in today's podcast include:
Installation of ammonia systems globally
The need of good ammonia operators
Hot Gas Defrost and efficiencies
The CK2 valve
What happens if we are in gas defrost and the system loses electricity
What if the CK2 opens and there is no bleed
Installing the CK2 backwards
The CK5
Gas defrosts with downstream pressure control with automatic float expansion valves
How can defrosts be done more efficient.
At this link you can download a training document on gas defrosts. Ammonia Refrigeration – Parker Hot Gas Defrost
We have welcomed Simon back to the R-717 Show to discuss the application, uses, efficiency, and opportunities with ammonia heat pumps!
You can contact Simon at 978.409.5226 or email at sclarke@arc.cool