IIAR – Ammonia Refrigeration Technical RAGAGEP Questions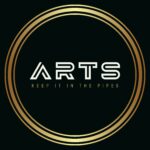 IIAR is the world's leading advocate for safe, reliable, and efficient use of ammonia as a refrigerant. In this episode Jeremy Willams of ARTS and Eric Smith of IIAR discuss industry prevailing best practices around the design and maintenance requirement of ammonia refrigeration systems. Eric is the Vice President and Technical Director of the association and today we bring you industry prevailing topics such as.
Ventilation requirements of engine/machinery rooms

B2L and A2L refrigerants
How much ammonia must be released for ignition?
Ventilation Rates from Bulletin 111 to IIAR 2
Worst Case Scenario Leaks
4% = 25% of the LEL (Lower Explosive Limit)
30 Air Changes per Hour (ACH)

(Length X Width X Height) / 2

Acceptable ammonia loss rates

Expect to lose your inventory due to normal operations and Maintenace
Rule of thumb for refrigerants (10% to 20%)
Rule for thumb for ammonia (5% – 10%)
2,000 lbs. a year or 5% of system charge you should start to look deeper into the leaks
New Technical paper from the IRC
Bagging Valves?
Tally all residual losses due to maintenance
Should IIAR publish in a standard a definite release rate for the industry?

Existing system maintenance – pump down, pump out, LOTO, line break, and welding on the existing system with residual ammonia and oil.

Written procedure must be used
Tightening closed isolation valves
Should IIAR publish in a standard a definite welding procedure for practices of systems with residual ammonia and/or oil?

Testing compressor's high-pressure cut-out switch.

4 ways applicable is using a pressure transducer

Can't remove switch and test on bench.
Can't turn off, isolate compressor, and pressurize with a gas.
Can manipulate high side pressure by

Choking discharge stop valve with machine unloaded
Cycle off condenser fans/water with compressors unloaded
Reduce cut-out number for a functional test
Check valve / block and bleed for new manufactures designs.

Low-Side Vessel High Level Protection

Testing High Level Floats
Regulators want to see that the test is functional and work under the conditions expected to work under
1/2 tests

Lifting the float canister
Hitting the closing switch
Magnets
Taking off closing switch

If any of the critical safeties trip (activate) during a normal operation due to the system being outside of normal parameters, can a facility take credit for it working and move back the next annual test a year from that time period? Of course, they would want to look into why the system was so far out of normal and do what they can to keep this from becoming norm.
ARTS is booking classes and audit for 2022. We wish you the best and thank you for trusting us as your preferred training partner.