Ammonia Refrigeration Training Solutions – NH3 Operators: Where are they & Refrigeration Oil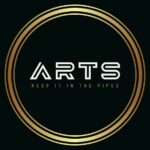 Ammonia Refrigeration Training Solutions and Dan Worms of Camco Lubricants bring you the first R-717 Show Podcast!. ARTS is excited to bring you relevant safety and education to the ammonia refrigeration industry.
In this podcast we discuss
Where are we going to find ammonia techs
It is time for existing techs to step up for that chance of advancement
The legacy of Tim Korhs
Advancement of the Northern Plains RETA Chapter
Mineral Oil, Hydrotreated Oil, and Synthetic Oil
Excessive temperatures with oil
Water and Oil
Ammonia Safety Considerations
Below are PDFs of Data sheets of the various oils discussed in the show.