Thank you for your support with Industrial Ammonia Refrigeration Training. We have received your registration and if you have any questions, please let us know.
Please ensure that all Purchase orders are emailed to

R717HelpDesk@gmail.com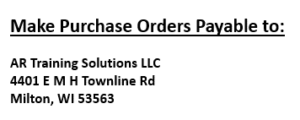 If you would like to go back to the home page, please see this link.